Arcus leads the way in FM technology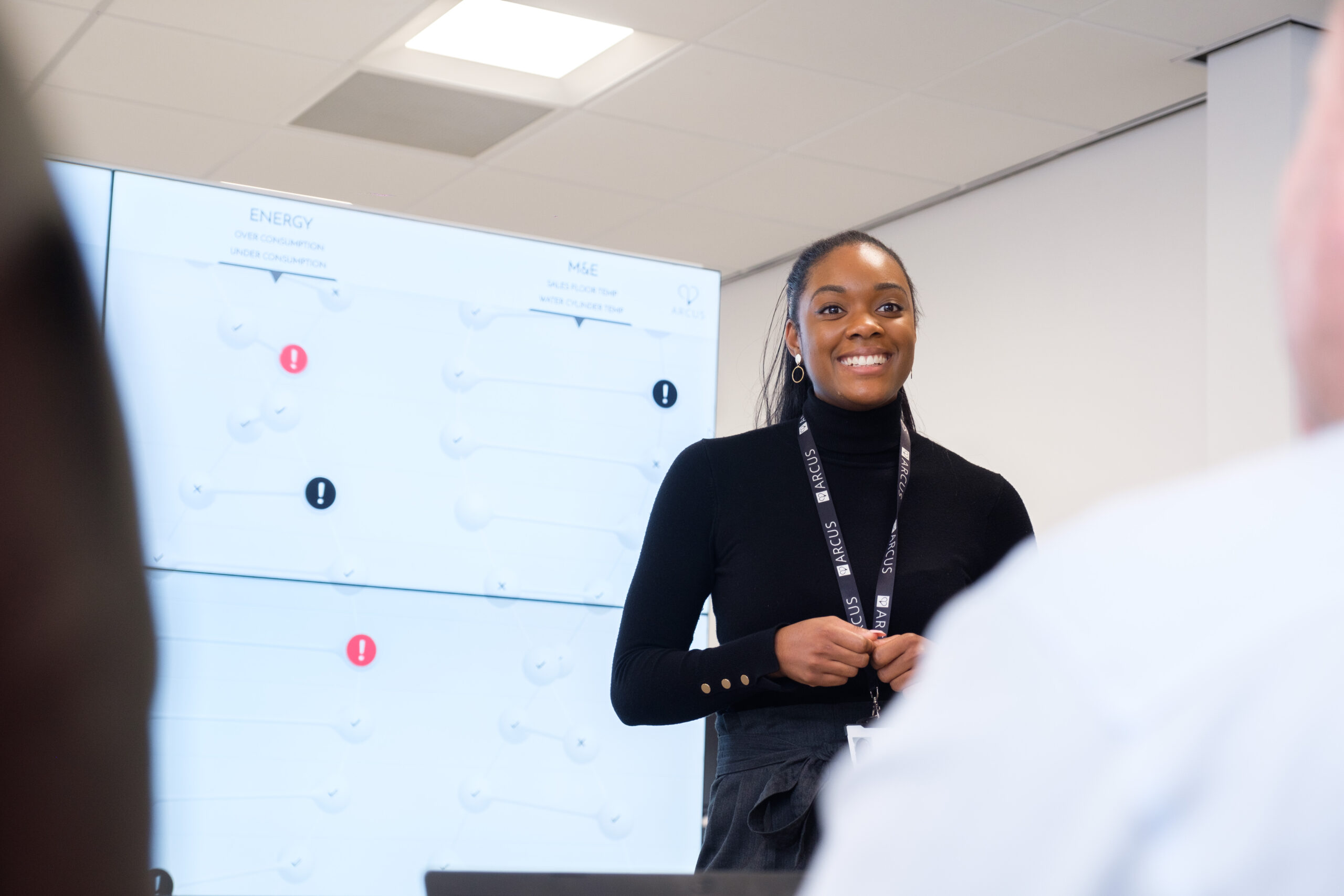 Leading facilities management company Arcus has partnered with Bsquare, a provider of next generation intelligent devices and systems, to create an industry-first platform, designed to revolutionise the way FM organisations operate.
Accelerated by Bsquare's suite of software and services, the companies have worked together to create an innovative platform that will provide a real-time, remote overview of clients' estates, with the ability to read and write different sets of data from different pieces of equipment.
This brand-new graphical user interface (GUI), which Arcus will pilot this year, will provide clients and colleagues with the ability to remotely access assets and make any adjustments that are needed, to keep the estate running as effectively and as efficiently as possible.
Steve Willis, COO for Arcus explains: "Technology is a vital pillar in Arcus' vision, and the application and development of technology is key for the company to stay agile and deliver a winning service for our clients.
"Our development of this new platform is something really exciting for the industry and will be a real game-changer in the way that FM companies operate.
"By teaming up with Bsquare, we've been able to use our colleagues detailed knowledge and design, along with Bsquare's expertise, to create something that will revolutionise the way we work going forward."
Arcus currently operate a number of bureau services through its SMaRT hub team. This team has the ability to monitor and triage systems remotely, undertake setpoint resets and perform system checks, that can both help our field colleagues when they are on-site and in cases eliminate the need for their attendance.
Symon Tomlinson, Product Manager and Project Lead for Arcus explains: "Our mission is to build what will be a multiplexed data rich platform. Equipped with internal provisions for functions such as machine learning, automated strategic command signals for fault manipulation, and utility consumption management. But most importantly it'll be a platform that can be generic in design but bespoke to client needs.
"It's a very exciting time for us and we're very proud of the initial prototype that we've built with Bsquare as we can see the massive potential of this platform. The principles of this entire project have been architected by us, and we are end users, facility managers and engineering system matter experts. Therefore, we're able to focus on the right areas for clients, end users, technical experts and field engineers, to create a powerful visual tool that's usable in boardrooms screens, and on laptops/PCs and handheld devices."
"We believe the opportunity to use Bsquare's distributed intelligence software and service suite to manage facilities is enormous," said Ralph C. Derrickson, President & CEO of Bsquare Corporation. "We are thrilled to have the opportunity to partner with Arcus, a leader in facilities management, to enter this important market. Our collaboration, I believe, will allow Arcus to set a new bar for what retailers should expect from their facilities management partner."
The new platform will extend this activity further into refrigeration, M&E and HVAC services. The company is also investing in the development of AI based scheduling, optimising job allocations in the context of the imbalance of resource to demand, that is a consequence of seasonally affected services, such as refrigeration and heating.