#IWD23: Rebecca is STEMazing

Wednesday 8 March is International Women's Day. It's worth noting that in the year 2023, women are still underrepresented in STEM (Science, Technology, Engineering and Mathematics) occupations in many parts of the world. This includes in the UK where women make up about 25% of all people working in Science and Technology in the UK. In our UK Engineering sector it's as low as 10%! This despite women being about half of the UK's workforce.
A core part of our approach to equality, diversity and inclusion at Arcus is about ensuring equality of opportunity, and supporting all of our colleagues to fulfil their growth aspirations.
Increasing women in STEM professions benefits all of society, and is crucial to our economic growth as a nation and there are many reasons why fewer girls than boys go into STEM careers, including a lack of female STEM role models.
We're proud to say that we're supporting Arcus colleague Rebecca Greubel to play her part to overcome this lack of representation as she takes part in the STEMazing Inspiration Academy programme. STEMazing supports women in STEM roles, such as Rebecca in her Building Fabric Specialist role with Arcus, to shine as visible role models to children as young as 6 years old.
After building her confidence on camera through the four-month STEMazing training programme, including being given access to teaching tools and resources and learning to excel in public engagement, Rebecca is now running a series of live, online sessions to children aged 6-7 years old and in Year 2 at school. You can check out a recording of one of her sessions below.
We are really proud of the work Rebecca is doing, and supporting initiatives like this one is just one aspect of our comprehensive approach to Equality, Diversity and Inclusion. Theresa Bell, Chief Commercial Officer at Arcus and executive sponsor of our Equality, Diversity and Inclusion strategy, told us: "Now, more than ever, we need to focus on an inclusive workplace and culture and one of our areas of focus is gender equality. A recent UN study has shown that gender disparity is worsening instead of improving. This is mainly due to COVID-19, the war in Ukraine, climate change and the recent backlash in some areas on women's health rights. If we continue on this trajectory it will take almost 300 years to achieve gender equality.
"Gender equality is important for everyone: it prevents violence against women, is good for the economy, makes our communities healthier and safer and is a human right. Supporting gender equality in Arcus means we have a wider talent pool, more diversity of thought and ideas, and we are a more attractive employer. I think the work Rebecca is doing through STEMazing is AMAZING and it is the collective efforts of people like her that make a difference every day. Hopefully, by sharing her story, she will have transcended the children she works with and will inspire more of us to make a difference too."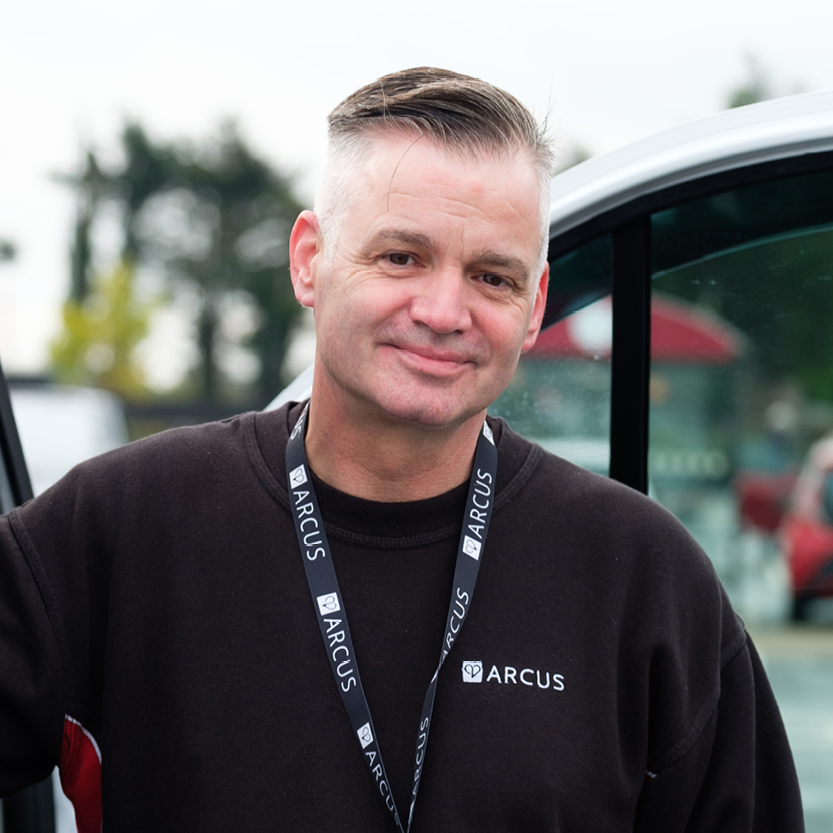 INTERESTED IN A CAREER
WITH ARCUS FM?
We offer a wide range of opportunities for those wanting to join us. Check out our careers website via the button below.
VIEW CAREERS