#SmashingStereotypes: Arcus Women in STEM
Women only make up a small percentage of the workforce in Science, Technology, Engineering and Maths. At Arcus we know the value that having a culture and workforce that celebrates and drives diversity and inclusion.
To help promote diversity within the workplace, one of the campaigns for this year's British Science Week (11-20 March) is #SmashingStereotypes. Smashing Stereotypes aims to encourage STEM employees and researchers to share stories about their day-to-day work and highlight the diversity of the STEM workforce.
We caught up with four of our colleagues in the SMaRT Hub Energy Team to share their experiences in STEM and how they are smashing stereotypes.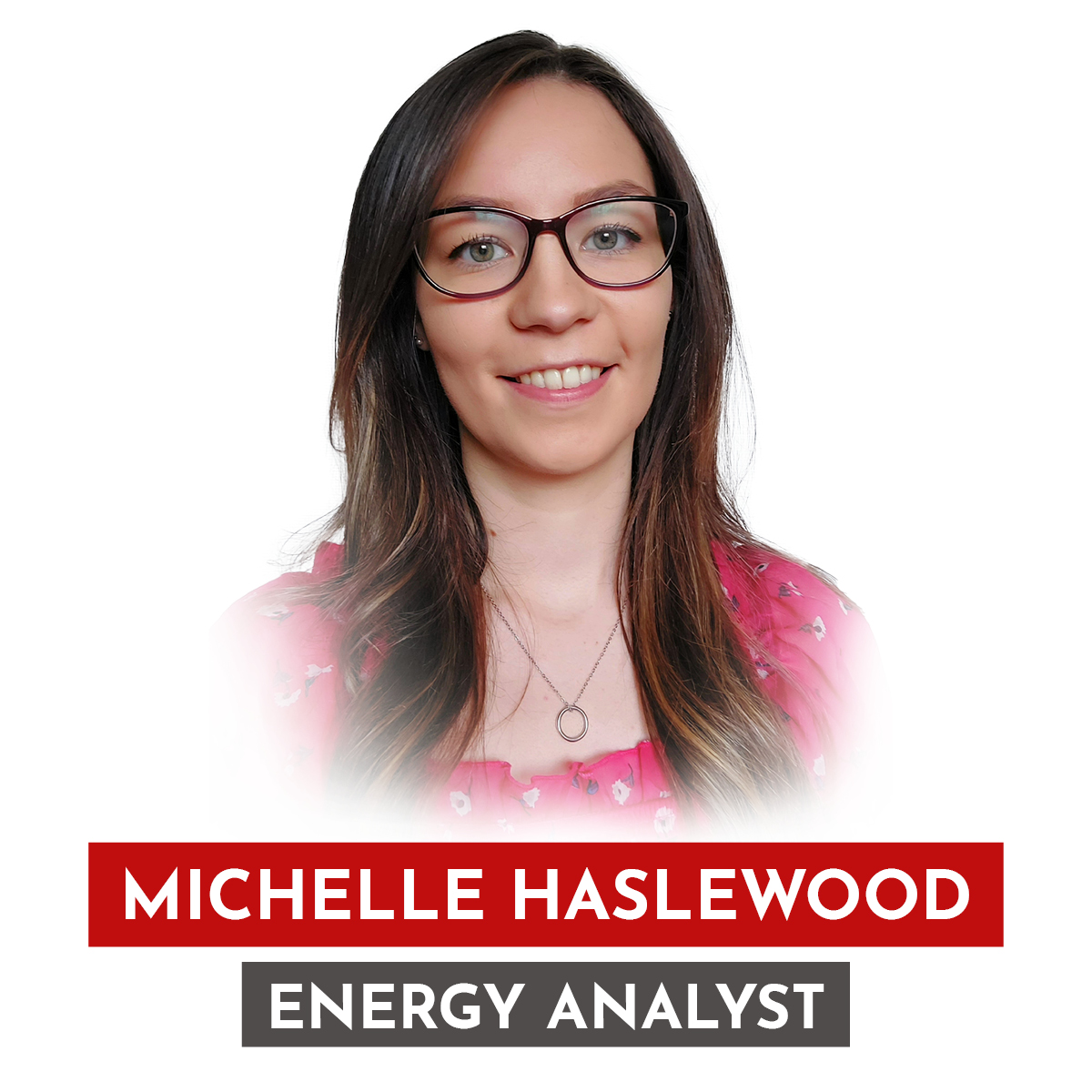 What influenced you to study a STEM subject?
I've always had an interest in Science and working with numbers, particularly in the Energy Sector as it is such a relevant topic. In Sixth Form, I was really enjoyed Geography and Science, which influenced me to study Physical Geography (BSc) degree at University. As part of the degree, I studied various topics, including Climate Change, Sustainability, Energy and Data Analysis. These topics sparked my interest and I quickly realised I enjoyed analysing and visualising data, leading me to the Energy Sector.
Once I graduated from University, I joined Arcus FM as a Technical Administrator on the Refrigeration Bureau, where I could apply my data analysis skills. There was later the opportunity for me to join the Energy Team as a Trainee Energy Analyst, this was exciting for me as I could combine my data analysing skills with my interest in Energy. Having learnt a lot as a Trainee, and working with a supportive team, I was then able to progress into an Energy Analyst.
What does smashing stereotypes mean to you?

Creating an environment where everyone has the equal right and opportunity to do what they want to do regardless of age, gender, religion and appearance. Everyone should feel that they can achieve any goal they set their minds to, without discrimination or the pressure of other individuals.


Encourage women to start studying STEM and what they can achieve from it.

I would like to encourage all women interested in STEM to always aim for what you love to do! Regardless of the STEM environment being male-dominated. I believe that if STEM is an area you are interested in and enjoy, then you should go for it. Most importantly, do what makes you happy!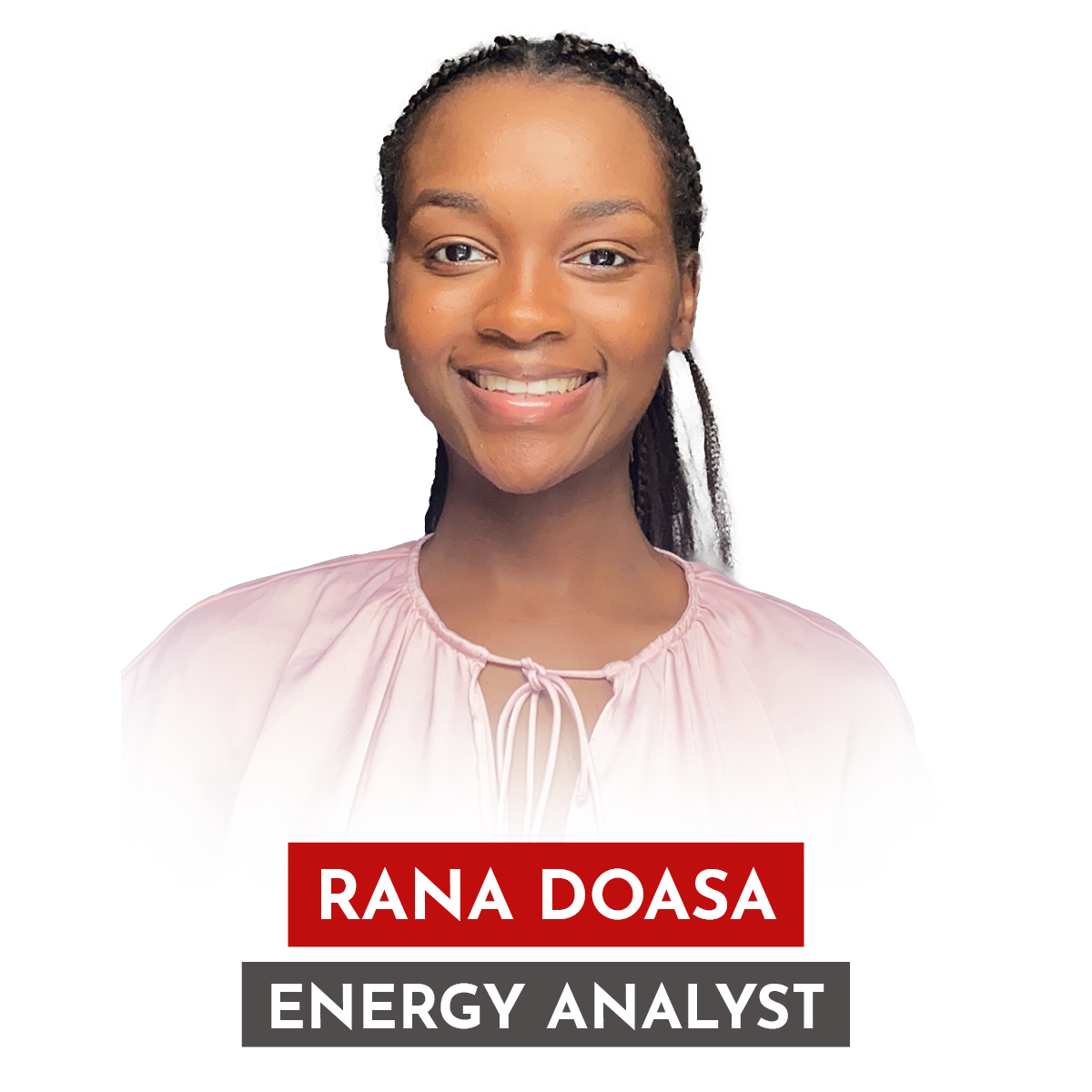 What influenced you to study STEM?
My favourite subjects in school were Physics, Chemistry and Maths, these subjects then influenced me to study Chemical and Energy Engineering at University. In addition, I also had a strong interest in Geography, as we were taught about global warming/climate change and other environmental issues.
During my second year of university, I completed a research internship. The internship introduced me to machine learning and coding using various languages. I realised I enjoyed this area of STEM and started coding as a hobby as well, which helped me obtain the placement at Arcus. All of these factors helped influenced my decision to pursue a career in the Energy sector.
What does smashing stereotypes mean to you?
Smashing stereotypes means giving people opportunities solely based on the work they produce, rather than their personal characteristics. It means giving equal opportunities for both men and women, from all backgrounds. Therefore, it is important to call out and reject discrimination wherever it is seen.


What would you say to encourage women to start studying STEM?
If you are interested in STEM and considering pursuing a career in it, you should feel encouraged to do so, regardless of what anyone else says about the sector. STEM is constantly developing, which leads to many career opportunities, therefore, you will find something you enjoy and are passionate about.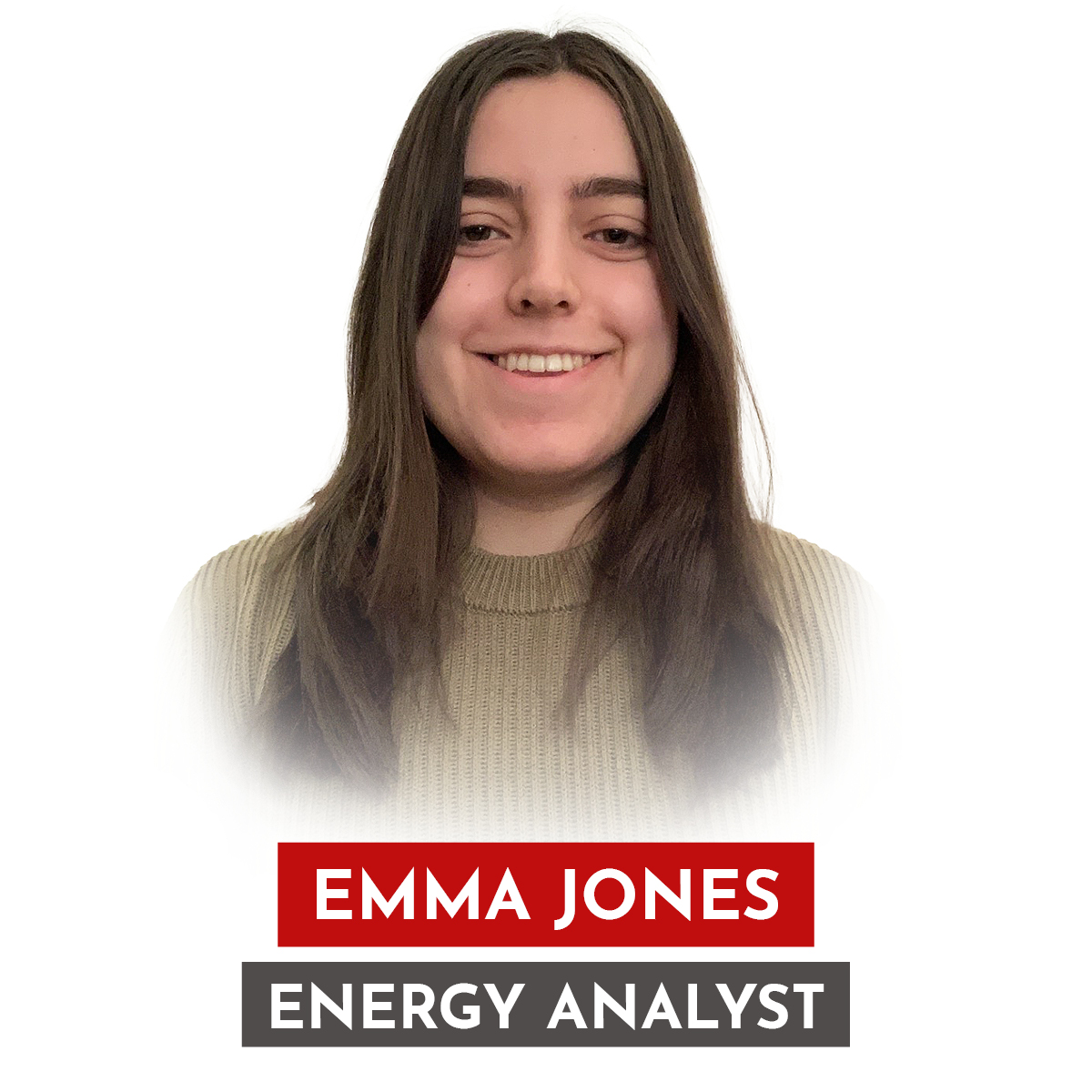 What influenced you to study STEM?
I am studying for a degree in Natural Sciences, specialising in Chemistry and Environmental Science at University, and I am currently on a one-year placement at Arcus FM working as an Energy Analyst in the SMaRT Hub team. I have always been interested in Science and so studying a STEM subject has always been an obvious choice for me.
What does smashing stereotypes mean to you?
I was never brought up to think that all scientists are men in lab coats, and I have been very fortunate to always have had support and been encouraged to pursue a career in this field. I have been inspired by many people, both men and women and I have never been made to feel like I could not progress just because I am a woman, whether at home, at school, or in the workplace. I do recognise, however, that gender bias does still exist in many professions, workplaces, and society as a whole and so to me, breaking the bias means a resolve to challenge and refuse to accept gender bias or discrimination and actively call it out whenever and wherever I may encounter it.
What would you say to encourage women to start studying STEM?
I want to encourage all women interested in STEM to just go for it! The fact that it may currently still be a male-dominated environment should not discourage you; you should pursue a career that you are interested in and makes you happy whatever that may be.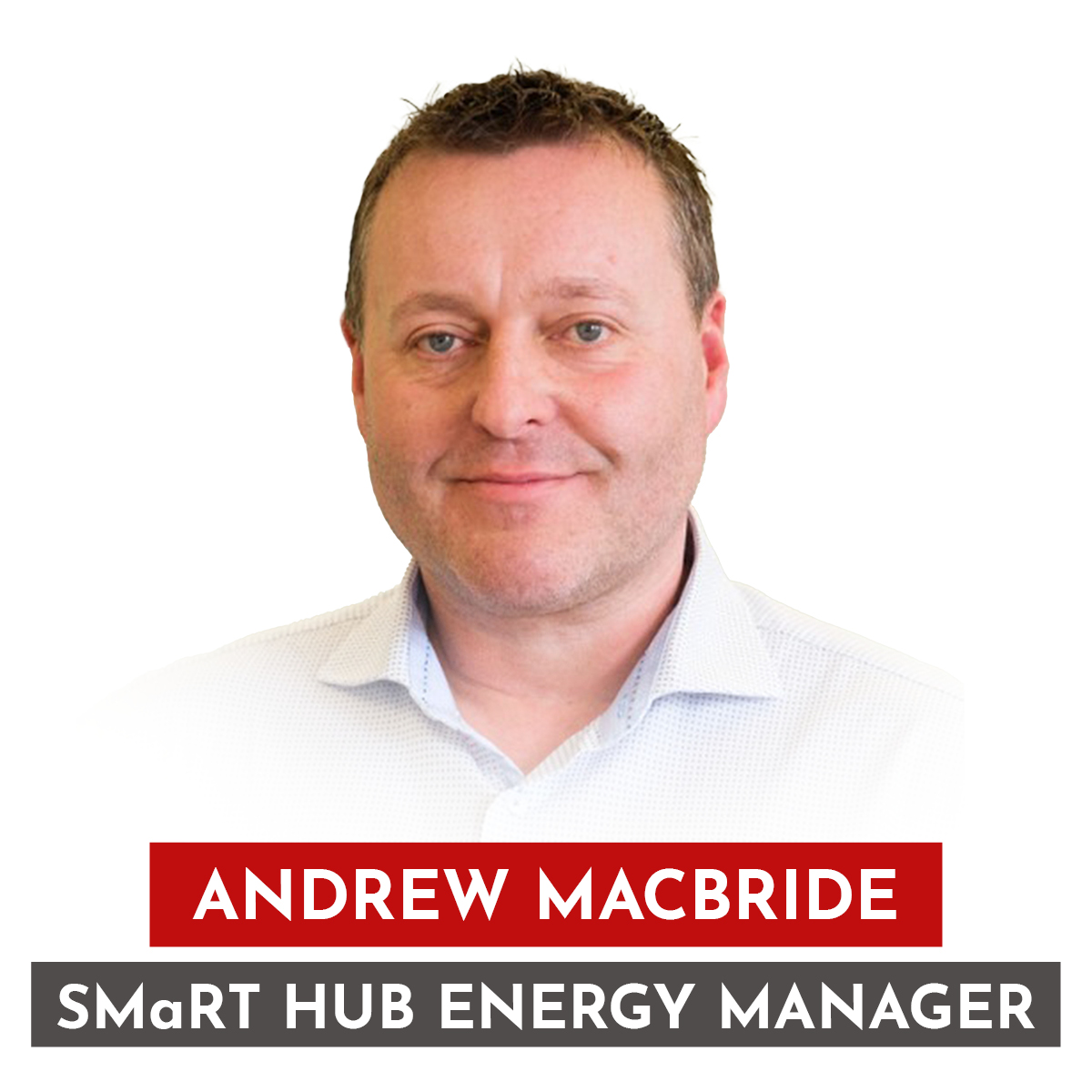 How are you helping to smash stereotypes?
At Arcus, we pride ourselves on the work done around equality, diversity, and inclusion, and I am pleased to say that the students that joined us in the Energy Team have really contributed towards this.
I come from an engineering background, and I was in refrigeration for many years before I made the transition away from the tools. The move was not easy, and I am passionate about supporting anyone, from all backgrounds, who want a change in career that utilises the experience they have. I make sure I support the people around me and I can be that person who listens to everyone's opinion and provides a platform for voices that might not be confident.
An ally is ensuring that everyone has the opportunity to share their views and make a contribution. As a team, we agree on our vision and long-term goals and then we work together to achieve them. I am fortunate to work with such a passionate, dedicated, and capable team but it is my job as an ally to ensure equal contribution from all.
Finally, as an ally you will have the opportunity to see people grow in capability and confidence and that is a wonderful feeling, so I urge anyone in a position of privilege to be an ally and see how you can make a difference.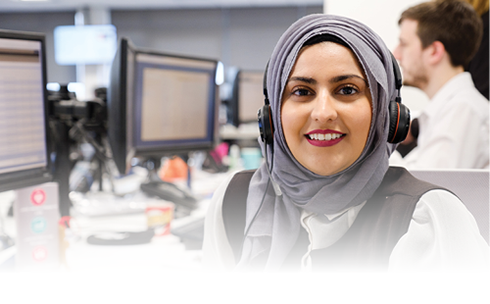 INTERESTED IN A CAREER
WITH ARCUS FM?
We offer a wide range of opportunities for those wanting to join us. Check out our careers website via the button below.
Click here